The HAWKS u18 Gold Travel Softball team is kicking off our summer travel season at the Pennsbury Invitational Tournament on June 15-18th 2017 and we are looking for 1-2 players and a pitcher.  Join us at our practice/tryout this Sunday, June 11th from 12-2pm at Leominster softball field, Litchfield St, Leominster (http://www.northeastnsa.com/general/directions_leominster.html).  If you have questions, please email admin@worcesterhawks.com or call coach Tim at (978) 790-0936.
Hawks pitcher Kylie Gavitt '18 commits to UConn Softball Congratulations Kylie! Go Huskies!
Worcester Hawks Alum & UMass Lowell Softball Rookie Standout, Courtney Cashman,was named American East Fan's Choice Player of the Year, 2017. Cashman becomes the Riverhawks first fan choice selection in the sport of softball. Congratulations Cash!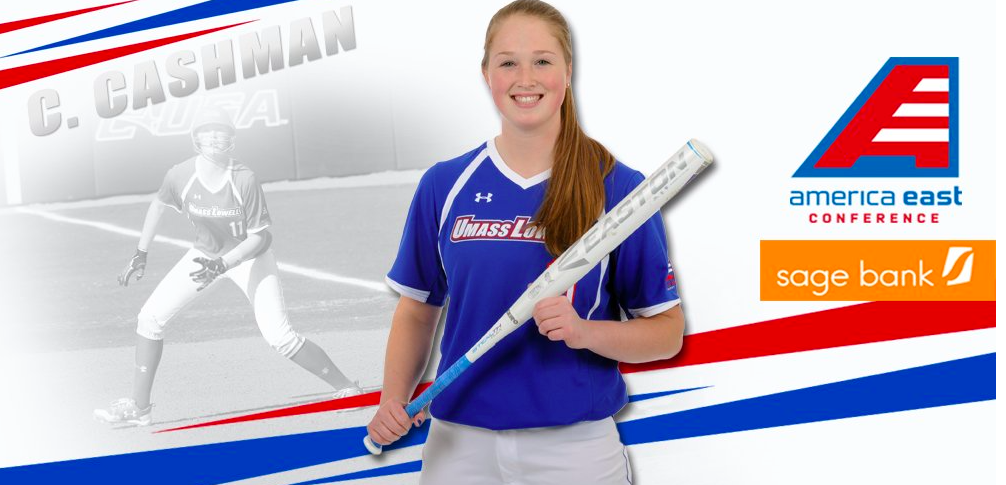 Worcester Hawks Alum Pitcher, Mackenzie Phillips, 2nd from right, named NEWMAC Softball Rookie of the Year and named to the All NEWMAC Second Team. Phillips joins 2015 WPI hall of fame inductee Nicole Maglione (2006), Nicole McDonough (2011) and current teammate Nina Murphy-Cook (2015) as the fourth WPI player to earn the major award. Congratulations Mack!
Hawks Alumni, Allie Hunt and Maddie Provencher, finishing a great freshman softball season at RPI. Congratulations Maddie and Allie!

Ken Eriksen & Jim Javaras loving Red Sox Nation!
HAWKS PLAYERS –
NFCA has opened the registration for the academic camp and the regular skills camps prior to the Pennsbury Tournament.

As many of you are aware, these camps generally sell out early in the registration process, so please notify your payers that they can access the sign up at 

www.nfca.org

 and follow the prompts to recruiting camps.
Hawks Fundraiser –
A chance to win a authentic Patriots Game jersey signed by Rob Gronkowski!
 Stay tuned for details!!
One Hawks player and their mom or dad will join Jim Javaras, Hawks Founder, at Red Sox game and pictures with the trophies!!
Stay tuned to see how this can be you!
Hawks Alumni Cynthia Javaras with her team at University of Virginia.
Exciting Opportunity for Summer 2017!
Worcester Hawks U18 Gold Softball Team has openings for the 2017 summer travel season. Interested softball players, please contact admin@worcesterhawks.com.
Please register at the link below for this years New Englands Finest showcase. All star game registration will not be open until sometime in April. Thank you
http://www.nefinestshowcase.com/showcase-camp.cfm
We would like to thank Bill Hamilton for all his work for the Hawks and we wish him the best in his new ventures. Thanks, The Hawks
Hawks 2016 Scholarships:
This year the Hawks awarded four seniors: Allie Hunt, Mackenzie Phillips, Madison Provencher and Madeline Spencer-Orrell with the Ralph Raymond college scholarships. The merit-based scholarships are awarded each year at the discretion of the Hawks coaches. Congratulations!
Turners Falls' Mackenzie Phillips is 2016 ESPNBoston Miss Softball
http://espn.go.com/blog/boston/high-school/post/_/id/43155/turners-falls-mackenzie-phillips-is-2016-espnboston-miss-softball
Courtney Cashman receives Boston Globe NEPSAC athlete of the year
http://www.thegovernorsacademy.org/page.cfm?p=357&newsid=376
Hawks at Pennsbury:
Hawks finished 5th out of 124 teams in the Pennsbury Tournament defeating such powerhouses as the Arizona Hotshots.
Follow the 2016 Season on GameChanger:
Hawks Class of 2016:
Autumn Brown, a catcher from Brant Rock, MA has been accepted to Wellesley College, Wellesley, MA
Courtney Cashman, a short stop from Danvers, MA has been accepted to UMass Lowell, Lowell, MA
Allie Hunt, an infielder from Pittsfield, MA has been accepted to R.P.I., Troy, NY
Mackenzie Phillips, a pitcher from Turners Falls, MA, 2015 State Champions, has been accepted to W.P.I., Worcester, MA
Madison Provencher, an infielder/outfielder from Rutland, MA has been accepted to R.P.I., Troy, NY
Madeline Spencer-Orrell, a pitcher from Florence, MA has been accepted to Trinity College, Hartford, CT
College Softball Coaches on the Biggest Mistakes in Recruiting:
Raffle Fundraiser for Hawks Alumna Bella Picard:
The winner of the fundraiser raffle is the Coffeys from Brant Rock, MA. Congrats!
http://www.telegram.com/article/20150531/NEWS/150539873
http://www.bostonherald.com/news_opinion/local_coverage/2015/06/neck_injury_can_t_slow_bay_state_softball_star
http://boston.cbslocal.com/2015/07/17/upton-softball-player-making-incredible-recovery-after-breaking-neck-during-game/
2015 Hawks Season Recap:
Congratulations to Hawks Alumna Raven Fournier!
Tufts University won its third straight Division III National Championship on May 24, 2015. Raven was selected as an NFC Coaches All-American. She also was selected for First Team All-Region. Congratulations to Raven from the Hawks!
Hawks Class of 2015:
Congratulations to our players on their acceptances to the following schools:
Laurine German, University of Maine, Orono, Maine
Chandler Gottshall, DeSales University, Bethlehem, Pennsylvania
Megan McFadden, Troy University, Troy, Alabama
Hawks Class of 2014:
Emily Czaja, of/if
Emily started playing for the Hawks following her senior year in high school where she was a four-time All – Western MA 1st Team Softball selection, 3 sport MVP (Softball, Field Hockey, Basketball) and Palmer High School's Female Athlete of the Year. Now she's a member of Quinnipiac University's Division 1 Softball Team. Emily was awarded a 2014 Hawks College Scholarship and proudly recognizes the Hawks as part of her Quinnipiac bio.
Raven Fournier, c/of
Raven played and starred at bat and in the field for three years for the Hawks. She will study engineering at and play softball for Tufts University, the 2013 and 2014 Division III National Champions. Raven was awarded a 2014 Hawks College Scholarship.
Sarah Harms, p
Sarah came to the Hawks two years ago all the way from Wilsonville, Oregon. During her two seasons, she made major contributions both as a solid pitcher and as a clutch hitter. She will study engineering at R.P.I. and pitch for their softball team.
Jillian Sbardella, 3rd b/p
Jillian's strong bat and arm were a great help during her year on the Hawks. She will attend Leslie University where she will play softball.
Courtney Zambello, p
Courtney played one year for the Hawks starring as a strong left hand pitcher. She is expected to be a key member of the Merrimack College pitching staff. Courtney was awarded a 2014 Hawks College Scholarship.
Announcing the 2014 Hawks College Scholarships:
On September 7, 2014 the Hawks announced the recipients of the 2014 Hawks College Scholarships. A total of seven thousand dollars ($7,000) in college scholarships was awarded to three Hawks players who graduated in 2014 and just completed their 2014 summer travel season. The recipients are Raven A. Fournier, Tufts University; Courtney G. Zambello, Merrimack College; and Emily V. Czaja, Quinnipiac University.
Coach Raymond featured in the Worcester Telegram & Gazette:
Click here to read the article
Save
Save
Save
Save
Save
Save